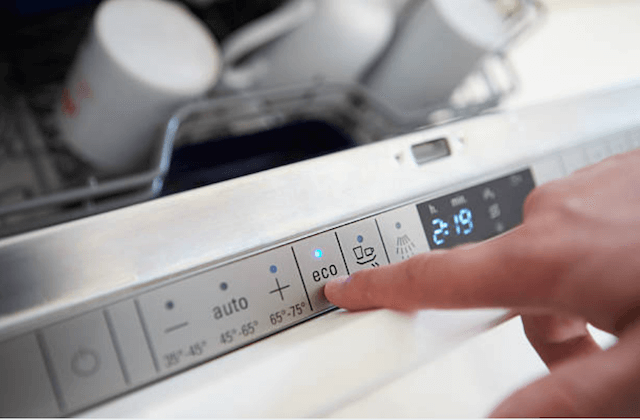 DISHWASHER REPAIR SERVICE:
(801) 753-1795
The dishwasher saves us a great deal of time at home especially for those of us who don't like handling dirty utensils. Therefore, having a broken dishwasher around can be a real inconvenience.
You will want to hire repair services that will restore your dishwasher the on the same day it breaks down. Ogden Appliance Repair is the best place to call because we offer same-day repair services for all your appliances.
Our technicians handle all problems related to dishwashers. Usually, we load our van s with producer's parts and all the required tools for repair so that we can finish our appliance repair service the same day we visit your home.
FREQUENT DISHWASHER PROBLEMS
LEAKING WATER
There are two reasons behind a leaking dishwasher. Firstly, the water inlet valve might have failed to work. This issue can be taken care of upon our arrival. The second problem is with the door latch or closure. If this part is broken, then it means that it will have to be replaced with a new one. We carry with us parts of dishwasher brands like Whirlpool, GE, Kenmore among other common brands.
CONSTANT/LOUD NOISES
Loud noises that come from dishwashers are mainly caused by a broken washer arm bearing, a broken pump housing or a broken motor bushing. Nevertheless, our technicians are skilled in these repairs and are experienced in troubleshooting all dishwasher problems.
WON'T TURN ON
If you don't plug in your dishwasher properly, it will not turn on. On the other hand, if any of the circuit breakers in the kitchen is stumbled, your dishwasher won't turn on either. For this reason, you need to check carefully before concluding that your dishwasher has broken down. Nonetheless, if you check and find out that you have plugged in and all the circuit breakers are on and it still fails to turn on, then there could be an issue with the thermal fuses, motor relays, the door latch switches or the electronic controls.
WON'T CLEAN DISHES
If the housing gasket, filter, water tube or spray arm is broken, your dishwasher will not clean your dishes. Lucky enough, our Ogden Appliance Repair Company has all the producer's parts that are readily available to sort out all common dishwasher problems.
WON'T DRAIN/FILL
A dishwasher should be able to fill with water and also drain water after all the dishes are done. However, it may not fill with water if there is a broken float switch or door switch or a broken water inlet valve. On the other hand, your dishwasher may fail to drain water if there is a broken drain hose or drain pump motor on the unit.
WON'T DRY DISHES
A dishwasher's role is to clean and dry dishes. It saves you the energy you could have used to dry your dishes after a cycle. Nevertheless, your dishwasher may fail to dry your dishes if it has a broken heating element, thermostat or the rinse aid dispenser.
WON'T DISPENSE DETERGENT
For your dishwasher to clean your dishes it must dispense detergent throughout the machine but if it fails it means that the wax motor, the bi-metal release or the timer is broken.