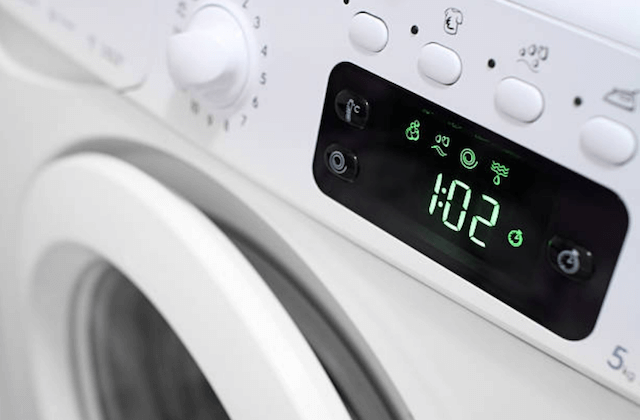 BROKEN WASHER? CALL NOW:
(801) 753-1795
A washing machine saves many people a lot of time and can be a real inconvenience at home if they are not working. As such, you will need to get your washing machine to the repair company or hire an appliance repair company.
Ogden Appliance Repair is the best place to go to. Our technicians offer the same-day repair services on your washing machine. We repair brands such as Sears, Armstrong, RCA, Bryant, GE, Kenmore, Goodman, Lennox and many other brands.
WASHER PROBLEMS
LOUD/CONSISTENT NOISES
Many people complain about loud noises coming from their washing machines. These are the calls that we have received frequently from our customers. We will check your washing machine keenly and identify the source of loud noise and then we will determine if the broken parts will be repaired or replaced. However, noise from the washing machine is brought up by broken pump motor or bearings or worn belt.
WON'T TURN ON/AGITATE
Always check if your washing machine is well connected before turning it on. If it fails to turn on even after you have checked all the connections, there could be a problem with the thermal fuse, door latch or timer. If it fails to agitate, then the coupler, agitator cogs transmission or drive belt need to be replaced or repaired.
WON'T SPIN
The main reason behind a washing machine failing to spin could be the wax motor, motor coupling or door latch. We repair these issues within a short period of time.
OVERFLOWS
This is brought about by the breakage of the water inlet valve, pressure switch, water level or the air dome tube on the washing machine.
READ MORE: WHY IS YOUR WASHER OVERFLOWING?
NOT HOT/COLD WATER
Your washing machine may fail to produce hot or cold water if the temperature control switch or inlet hose is broken.
DRYER PROBLEMS
LOUD/CONSTANT NOISES
Broken seals, worn belts or bearings often cause loud noises from the dryers. This is a problem that we often fix on a dryer.
NO HEAT /WON'T DRY
The common cause for the dryer failing to dry clothes is when the heating element breaks down or the cycling thermostat or the high limit thermostat. These same parts may also make the dryer become too hot.
WON'T TURN ON/TUMBLE
Apart from unplugged dryer and circuit breakers that are off, there are other problems that may cause a dryer not to turn on. These are the high limit thermostat, heating element or the cycling thermostat that will need to be repaired or replaced.
WON'T TURN OFF
This is an issue is mainly brought about by a broken witch or timer that prevents the dryer from turning off.
TIMER WON'T ADVANCE
A cycling thermostat or a timer motor needs to advance for the dryer to finish a cycle. However, if these parts break down, the dryer's timer will not advance and the dryer won't function properly.