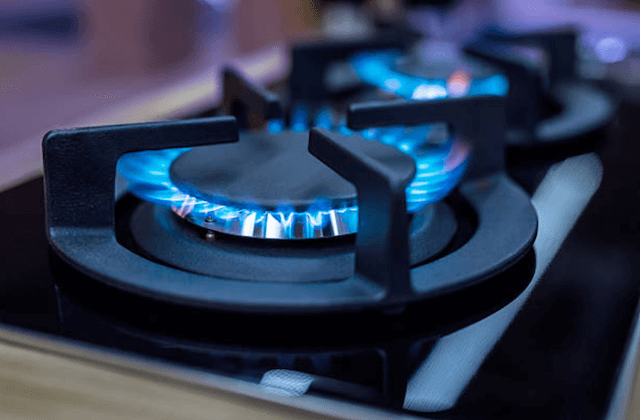 BROKEN STOVE? CALL NOW:
(801) 753-1795
With a broken stove or oven at home, you will want to hire repair services since you cannot prepare any meals without your cooking appliances. For this reason, you need to hire Ogden Appliance Repair for our repair services. We offer you same-day services so you won't have to go a day without preparing your favorite meal.
Normally, we load all our trucks and vans with all the necessary tools that are needed for repair. We do this in order to finish all our repair services during our initial visit.
Also, we offer a 1-year warranty for all the manufacturer's parts and labor (learn more here). Therefore, if you need our service again for the appliance that we had repaired initially, we will repair it again without charging you an additional fee.
STOVE PROBLEMS
WON'T TURN ON/IGNITE
Always check if your stove is well plugged in and all the circuit breakers are on. On the other hand, always check the pilot light on gas models. If you confirm that all these are in good state, then it means there are other parts that are having problems. The root of this problem might be the surface element, oven burner igniter, infinite switch or bake and broil element.
BURNER/ OVEN WON'T HEAT
Your oven or burner may fail to heat if the bake element is broken or the oven sensor is broken. A burner will fail to heat if an element is broken or the burner switch or terminal block is not working. Usually, we fix these issues in less than two hours after our arrival.
TIMER/PRO0GRAM ISSUES
The timer or program settings won't work if the control board on a stove is broken. In this case, we will replace their control boards with new ones for all stoves and oven brands. We fix timer or program issues for brands such as Sears, GE, Kenmore, and LG among other brands of stoves and ranges.
OVEN IS TOO HOT
An oven that is too hot is dangerous since one risks getting burns. This issue is brought about by a broken thermostat or sensor. Additionally, you should be careful when trying to troubleshoot this problem since the heat might get out of control.
IGNITER WON'T LIGHT
When a stove igniter glows but fails to light, it is a clear indication that your stove is having a problem. However, this is brought about by a broken surface igniter, electronic control, safety valve or temperature sensor. Our technicians will diagnose the igniter in order to determine where the problem is and fix it within the shortest time possible.
DOOR WON'T OPEN
At times, new models of ovens that are self-cleaning have door problems. They often fail to open after completing a cycle. We will look into this issue especially the thermostat, door latch and seal in order to identify the cause of the door failing to open. When we know where the exact problem is, we will repair it within the shortest time possible in order to correct the problem.