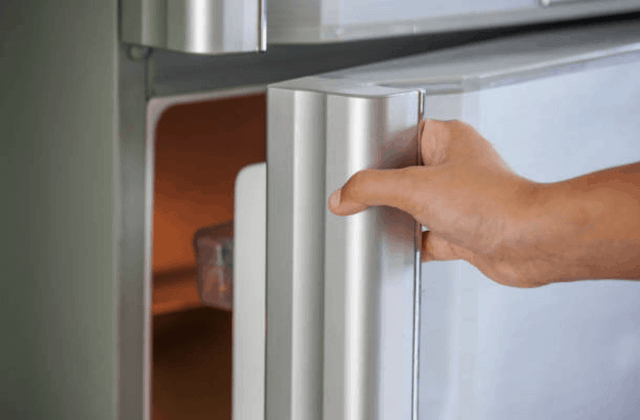 REFRIGERATOR REPAIR SERVICE:
(801) 753-1795
Many homes depend on refrigerators and freezers for storage of food such as dairy products vegetables and meat products. A refrigerator is known to be the centerpiece of the kitchen. A refrigerator is also bound to break down during its life stages and may cause food to spoil through melting thus; it will have to be thrown away.
We would not want you to run into huge lose of foodstuff and for this reason, we decided to talk about refrigerator problems.
Ogden Appliance Repair offers same-day repair service for your refrigerator. We solve all the problems related to refrigerators on our initial trip to your home.
ADDITIONAL SERVICE INFORMATION:
www.ogdenappliancerepairco.com
REFRIGERATOR ISSUES
LOUD/CONSTANT NOISES
Noise is one of the most common problems related to refrigerators and freezers. These noises are brought about by the evaporator fan motor or the condenser fan motor that is found inside the freezer.
WATER LEAKS
Fridges too leak water and mostly, this is brought about by breakage of water inlet valve or an issue with the door latch or closure. Our technicians repair fridge leaks too.
WON'T START
For any machine to start, it needs to be plugged in correctly. However, there are three major reasons why a refrigerator may fail to start. The first obvious reason is the failure to plug in or the presence of a tripped circuit breaker in the kitchen. Reason number two is the malfunctioning of the temperature control. The third reason is the breakage of the compressor overload relay. Before giving us a call, ensure that you have disqualified the reason number one for a refrigerator failing to start.
ICE MAKER WON'T MAKE ICE
We also repair ice makers that are not making ice. If the ice maker is not making ice, it may be of little or no use. Here are the reasons why your ice makers may fail to make ice. One of the problems is temperature control in the freezer, the other reason is broken water fill tubes as well as broken water inlet valve. At times, ice makers may work too slow thus producing smelly ice cubes.
FRIDGE TOO COLD/ TOO WARM
When a refrigerator is broken, it often faces temperature problems. A refrigerator that is too warm is not good. This is brought about when the air inlet damper breaks down. On the other hand, if the refrigerator is too cold, it is caused by the thermostat or temperature control
BROKEN WATER DISPENSER
If the water inlet valve or dispenser actuators are not working right, they may affect the functioning of the water dispenser. We rarely receive calls for the repair of water dispenser but the good news is that we do fix them. We fix brands such as the Sub-zero brands, Whirlpool, GE, and Sears among other fridge brands.
DOOR LATCH/ BULB PROBLEMS
When the door closure or latch breaks, you will experience leaking and condensation issues with your refrigerator. We fix parts of the door latch such as seals, hinges and repair gaskets to make sure that the refrigerator doors open and close properly. When the refrigerator's door breaks, it becomes risky since it will contribute to loss of air and temperature from the fridge leading to food spoilage